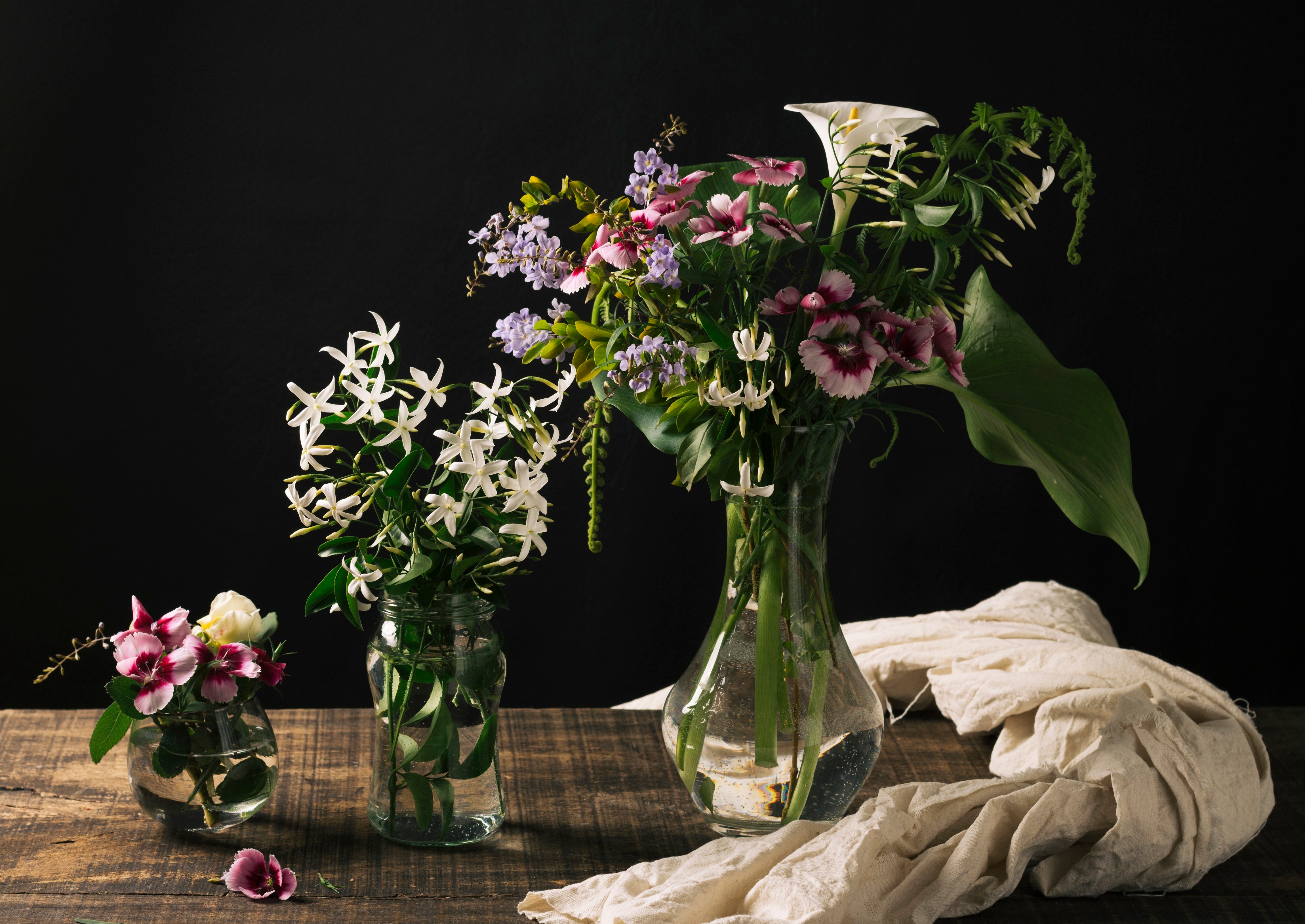 DIY flowers in a vase
You have a unique style and that reflects in all aspects of your life- your clothes, your home, your workspace, and even the gifts you give. Naturally, arranging gorgeous flowers is another way to express it. Here are a few basic tips to get you started:
Choose The Right Vase
Select a vase shape and style that best complements your space. A contemporary style of flower arrangement often looks best in a narrow-mouthed vase, while a bushy set of blooms requires a vase with a broad mouth.
Choose A Mix Of Flowers
Some prefer to go all-out with a single variety and others love mixing different flowers within a single arrangement. Both look delightful. If you're confused about what flowers to choose, having a variety of textures and sizes is a safe bet. Don't be afraid to experiment. Flowers are nature's bounty that can never go wrong in colour scheme.
Flower Length
Some like tall graceful stems. Others prefer short, bushy ones. All lengths look beautiful when styled well, so choose the length that makes you happy.
Flower Arrangement Styles
Two easy and popular styles that would be a great starting point on your flower styling journey would be uniform and fan shaped arrangements. For a uniform arrangement, cut all the stems the same length and ease them into a vase. Fan shaped arrangements take a little more planning, but create a dramatic effect. For this, determine the height of your tallest flower and then trim the others in layers. Let all the stems converge at an imaginary bending point. Once they've been placed in a vase with water, step back and admire your handiwork.
Aftercare
To keep your arrangement fresh and fabulous, trim the stems and change the water every other day. Remove any spent and wilted flowers and foliage. Understand more from our flower care blog written just especially for our flower lovers.
Ready to decorate your space with a flower arrangement that reflects your style? Come by to the Rowena Coelho flagship store in Dubai to pick up some fresh blooms to brighten your days.
Older Post
How to care for your flowers?

Newer Post
Benefits of fresh flowers